JACKSONVILLE – Camp opened, so the quarterback spoke.
Trevor Lawrence on Monday spoke to the media after a short, non-padded practice on Day 1 of Jaguars 2022 Training Camp at Knight Sports Campus at Episcopal School of Jacksonville. The second-year quarterback set a tone, and the message was clear:
The time for accelerated growth is now.
"There's a lot of motivation," Lawrence said. "Personally, I want to prove that I belong here and that I'm the player I believe I am and that the organization believes I am. As a team, we have a lot to prove. We didn't have a great year last year, but I know the guys in this locker room are ready to prove some stuff this year."
Added Lawrence, "We've got a good enough group to win as many games as we want to. We just have to make that decision and be prepared, and we'll have a good year."
Lawrence, the No. 1 overall selection by the Jaguars in the 2021 NFL Draft, threw 12 touchdown passes with 17 interceptions during a 3-14 Jaguars season in 2021. The Jaguars hired Doug Pederson as head coach in early February.
"The goal (for Lawrence), obviously, is to make a significant jump in Year 2," said Pederson, who coached the Philadelphia Eagles to a Super Bowl victory following the 2017 season during a five-year stint (2016-2020) as the franchise's head coach. "The fact that he played the entire season, we can build off that and really expect a sky's-the-limit mentality with him. He's in the same frame of mind. He wants to take that next step – not only in his growth, but leading this football team.
"Today is Day 1 of that. We're just excited to be on the grass with him and with the rest of the team. It's an exciting time for him, for us as a staff, to embrace him, the team and all the pieces we have around him."
Many players show the most significant improvement of their NFL careers in Year 2, with multiple young quarterbacks doing so in recent seasons. Lawrence was asked Monday about that trend.
"There's a lot that goes into it," Lawrence said. "You add that year under your belt. It adds a little confidence. No matter how well or poorly you played the previous season, it doesn't really matter. You still have that experience to draw from so you have a little more confidence.
"Everybody's situation is different, but I know I feel more confident coming into this year than I did last year."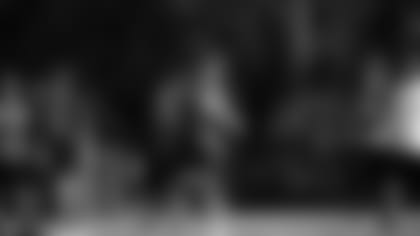 While Lawrence struggled through much of his rookie season, he turned in his best game in a two-touchdown, no-interception performance in a season-ending victory at TIAA Bank Field that eliminated AFC South rival Indianapolis from the postseason. Lawrence said he expects having started his entire rookie season to be a positive in Year 2.
"Having that timeline from last year helps a lot," he said. "Last year I really didn't have any idea [what to expect] – and I was coming off [left, nonthrowing shoulder] surgery. It was just a weird year. I feel great. My body feels really good. My shoulder feels great.
"I feel like I'm throwing the best I have in a long time, so I feel good."
Lawrence on Monday said a major focus entering camp is reducing turnovers after his 22 giveaways last season.
"Obviously I had a lot of turnovers last year," he said. "Finding that balance of being myself and making plays but also being smart and putting our team in the best situation to win is important. I want to eliminate those and not let it change my game. I've seen improvements, so continuing to do that is important."
Lawrence on Monday also discussed offseason work with skill players away from TIAA Bank Field – work that took place at times at the University of North Florida and most recently in the Bahamas on a trip organized largely by Lawrence.
"UNF was more for guys who are here most of the offseason; a lot of guys live in different states and are only here for [offseason] OTAs (organized team activities) and a couple of weeks," he said. "The Bahamas was more to try to get all of those guys together I haven't really seen – and also the guys who were here, too, just to get as many skill guys together as we could to bond a little bit."
Lawrence on Pederson: "It's cool seeing the way he approaches things. He's definitely a players' coach in the sense that he takes care of us, but there's a certain expectation. He knows what it takes to win a championship, so there's that expectation you need from your head coach and a standard. He also knows how to take care of players and what players are feeling. He just knows how to read the team, and that's really important."
For more Training Camp coverage, visit our content hub here.