JACKSONVILLE – Cincinnati Bengals running back Joe Mixon embarrassed the Jaguars last October.
When you average six yards a carry and score twice on the ground and once on a screen pass, you leave a defense holding its heart in its hands. The Jaguars play the Bengals and Mixon again this week on Thursday Night Football.
Defensive end/linebacker Josh Allen said the task is clear.
"If you've got a good team that can run and hand the ball off and average six or seven yards per carry, they're going to do that all game," Allen said Tuesday as the Jaguars (0-3) prepared to play the Bengals (2-1) at Paul Brown Stadium in Cincinnati, Ohio, Thursday at 8:20 p.m.
"Our main focus is to stop the run this year and we're doing a heck of a job. This is another challenge for us and we're looking forward to it. We can't wait to play against a good back so we can really show the league what we're about up front."
Mixon, the NFL's second-leading rusher behind Tennessee Titans running back Derrick Henry, rushed for 90 yards and averaged five yards per carry in a victory at Pittsburgh Sunday.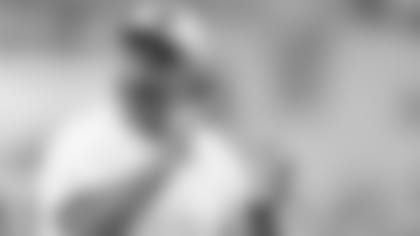 "We're going to have our hands full," said Jaguars defensive coordinator Joe Cullen, who spent the last five seasons as the Baltimore Ravens' defensive line coach. "He's as good a back as there is in this league. I played him, the last five years, twice in the same division. When he's steamrolling and going, he's as good as they get.
"We're going to have to gang tackle him. He can get the ball on the perimeter, he can slash, he can cut back. He's not a one-cut guy, but he gets downhill, lowers his shoulders and he can run you over. We're going to have to get population to the football on him."
The Jaguars are much better against the run in the first three games under Cullen than they have been since former Jaguars defensive tackle Marcell Dareus was injured in Cincinnati in October of 2019. From that game to the end of last season, a span of 24 regular-season games, the Jaguars allowed an average of 157 yards rushing per game.
Seven opponents rushed for more than 200 yards against the Jaguars during that span, in which they held just three opponents to fewer than 100 yards rushing.
Through three games in 2021, the Jaguars have allowed 115.7 yards per game rushing. They also have allowed 3.4 yards per carry compared to 4.7 last season.
That's dramatic improvement.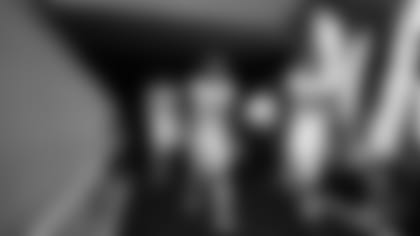 The Jaguars' defense this season employs a three-linemen, four-linebacker scheme considered well-suited against the run. Linemen Roy Robertson-Harris and Malcom Brown joined DaVon Hamilton up front, and the addition of linebacker Damien Wilson to the linebacking corps has made a significant difference.
"[Linebacker] Myles [Jack] and Damien … man, you see the plays they've made in the run," Allen said. "They're coming downhill and taking those blocks from the defensive linemen so we (the linebackers) can make plays. Everybody is just doing their job."
Perhaps as important as scheme and personnel is the philosophy. The Jaguars don't want anyone to run on them.
"I always said this: When I was a defensive lineman playing and you gave up 20 yards, but you gave up 400 throwing, you felt like you did pretty good," Cullen said when asked about how demoralizing it can be for a run defense to struggle. "On the other hand, if you gave up 400 yards rushing the whole place just felt like they got their hearts ripped out. So, it always starts with that (a strong run defense) when you give yourself a chance by making the other team one-dimensional."
The Texans rushed for 160 yards on the Jaguars in Week 1, but they had a 20-point halftime lead and rushed 24 times in the second half. The last two weeks the Broncos ran for 96 yards; the Cardinals, 91 yards. That marked the first time since October 20 and October 27, 2019, that the Jaguars have held consecutive opponents to fewer than 100 yards on the ground.
Not coincidentally those were the last two games the Jaguars won back-to-back.