JACKSONVILLE – Senior writer John Oehser, senior correspondent Brian Sexton and team reporter Ashlyn Sullivan offer quick thoughts on the Jaguars as they prepare to play the Seattle Seahawks in a 2021 Week 8 game at Lumen Field in Seattle, Wash., Sunday…
Creativity could be key. Urban Meyer has been transparent in nine months as the Jaguars' head coach, a trait he showed again this week discussing the difficulties the offense has faced without wide receiver DJ Chark Jr. – who is out the rest of the season with a broken ankle sustained Week 4 at Cincinnati. Meyer said this week Chark's loss unquestionably has hurt the offense, and Meyer reiterated a point he has made multiple times this season that he never has coached an offense without elite speed at receiver. While wide receiver Laviska Shenault Jr. and Marvin Jones Jr. have been productive, they're not deep burners who threaten defenses – and the absence of such a player makes it difficult for Jones and Shenault on shorter and intermediate routes. Meyer praised wide receiver/returner Jamal Agnew in this area this week – and Tyron Johnson has elite speed, but Meyer expressed concern recently about detail in his route running. The Jaguars may not get "elite" here this season. That could mean finding creative ways to Johnson's and Agnew's speed even if they lack polish and experience – and using Shenault's and Jones' strengths, even without ideal deep speed.
An intriguing stretch. Here's what one victory can do in the NFL. It can change perception. That's what beating the Miami Dolphins in Week 6 did for the Jaguars – enough to make the next stretch of games interesting. The Jaguars' offense has improved enough with the consistency of running back James Robinson and the development of quarterback Trevor Lawrence to make you think this team could score in the mid-twenties to low-thirties against a lot of teams remaining on the schedule. Think of it: When's the last time you felt the Jaguars had an offensive identity? Maybe in 2017, when the running game was enough to open up play action for the passing offense. Fast forward to this season, with Robinson and the offensive line playing well enough to get the offense into a lot of second- and third- and manageable situations. Couple that with Lawrence making better decisions and a post-bye schedule that once looked extraordinarily difficult now looks manageable. How the Jaguars fare against that schedule will reveal just how much this team actually has improved from a difficult start to the '21 season.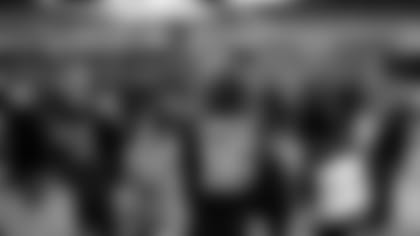 General Manager Trent Baalke should be burning up the phone lines this week. The 2021 season is about one man: Lawrence. His development this season will say a lot about how far the Jaguars go next year. He's getting better, but his progress could stall in the next 11 games without a big-play threat to make a defense adjust. This season has nothing to do with draft order. This year the Jaguars need to win as often as they can to set the quarterback up for the long haul. I don't know if the right move is Allen Robinson of Chicago or Michael Thomas of New Orleans or Brandin Cooks of Houston – but the Jaguars sit at the top of the league in salary cap room, and they have extra picks in the third, sixth and seventh rounds next offseason to make something happen. They should make something happen before the November 2 trade deadline passes next Tuesday.
The Jaguars aren't a pushover for the next seven games on their schedule. The Jaguars aren't a contender, but with the way Lawrence is protecting the ball and gaining command of the offense they can knock off some of the teams in their way. A reason for Lawrence's rise is a running game averaging 5.2 yards per play – which is second only to Cleveland, which led the NFL in rushing yards per game in 2020. Robinson and Carlos Hyde can keep the Jaguars balanced and the Seahawks off balance this week, which means it's going to be much easier for Lawrence in the noise at Lumen Field than if he's having to drop back and throw. I saw this stretch of seven games as Murderers' Row when the schedule was released in April. As I see it today, this team should win a game or two if it can stay healthy, protect the football and give Lawrence an extra possession or two with a few takeaways.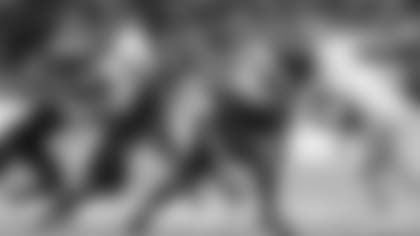 Changes. Meyer told us the team focused on shifting to a more zone-based defense during the bye week. They will start installing these changes to the defense this week. You never want to make drastic changes – such as changing your identity on defense – midseason, but this was necessary. The Jaguars learned quickly they do not have the personnel to run a heavy man defense. They are not winning enough one-on-one matchups. So, you can see why man defense would not be the best fit. For man defense to work, it was crucial that first-round cornerback CJ Henderson play to his draft stock; he is no longer on this team. Rookie Tyson Campbell now will start at corner, and the move to a zone defense could emphasize his strengths.
Credit the QB. Meyer has said multiple times the offensive line is the Jaguars' most consistent unit, and Lawrence deserves credit for that. There is something to be said about a quarterback who doesn't shy away from a hit, who will stand in the pocket, drill a first down and get popped in the chin in the meantime. Meyer made a point on Wednesday to credit Lawrence's pocket presence as a main contributor to the offensive line only allowing eight sacks this season. One, Lawrence doesn't "run into" sacks and has awareness of where the defensive ends are at all times. Two, at 6-feet-6, he can see the entire field and knows when the pocket is pressured. This is just another example of why Lawrence has everything it takes to be the franchise quarterback.