JACKSONVILLE – Senior writer John Oehser, senior correspondent Brian Sexton and team reporter Ashlyn Sullivan offer quick thoughts on the Jaguars' 37-19 loss to the Tennessee Titans in a 2021 Week 5 game at TIAA Bank Field in Jacksonville Sunday …
The defense must get fixed – soon. There were bright spots for the Jaguars Sunday. The offense looked good at times, running back James Robinson had his best career game and rookie quarterback Trevor Lawrence continued to improve. And there were strong defensive moments during a second-half mini-rally. But the defense also allowed too many key plays and allowed touchdowns on three of four possessions late in the second quarter and early in the third, with the Titans converting a field goal in the fourth drive of that span. The Jaguars had three sacks Sunday, a strong performance in an area that struggled the last two games. But Titans running back and NFL leading rusher Derrick Henry rushed for 130 yards and three touchdowns, and the defense for a fourth time in five games didn't force a turnover – and miscommunication again was an issue at times. "There are lot of things we really, really need to figure out," said cornerback and captain Shaq Griffin, who dropped a would-be first-quarter interception that he might have returned for a touchdown. "The offense played very well. I feel like the defense could have done a lot more. I feel the mistakes we had just shouldn't happen. That's the part where we have to be better and we have to fix. ASAP."
Kicker must get fixed – and fast. This is obvious, but the Jaguars must resolve kicker sooner not later. Matthew Wright, elevated from the practice squad Saturday after winning the job in a competition with kicker Josh Lambo in practice this past week, missed an extra point in the first half that allowed the Titans to maintain a 7-6 lead. He also missed a 53-yard field goal later in the half, with the extra point bouncing off the right upright and the field goal hitting the crossbar. Lambo from 2017 through early in the 2020 season was one of the NFL's most reliable kickers, converting 76 of 80 field goals. He was 0 for 3 on field goals in Weeks 1 and 2 and missed two of three extra points in Week 3, then missed a Week 4 loss to Cincinnati after being away from practice that week for personal reasons. Whatever the solution here, the Jaguars must find it. Too many points are being given away for a team not good enough to miss such opportunities.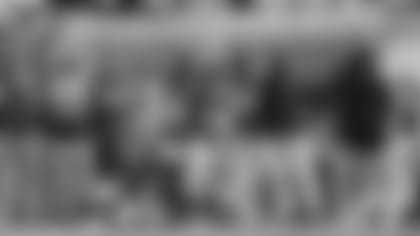 Why? I'm not a play-calling guy. The coaches work all week to get the call sheet right so generally I won't say a play shouldn't have been called. But why try a handoff on fourth and inches when you have a six-foot-six quarterback? That's too big a risk, especially against an aggressive defensive front like the Titans. I saw the linebackers jump in the gaps too, but a quicker snap would have left the A-gap open – and rather than a quarterback sneak by Lawrence pulling the Jaguars to within 31-25, a fourth-quarter run by running back Carlos Hyde lost four yards and the Jaguars never really recovered. Adding injury to the insult: it cost the team center Brandon Linder, who left the field on a cart with what Head Coach Urban Meyer said afterward likely is an ankle/medial collateral ligament injury. It was a disastrous turn of events for a team that was in great position to mount a rally with more than 10 minutes remaining.
There was a lot to like on Sunday. Second-year linebacker K'Lavon Chaisson had his best game with five tackles, three quarterback hits, two tackles for loss and a sack. He was robbed of a sack/fumble in the third quarter that would have been a momentum-changing play; it was overturned by officials and should not have been. Robinson had a huge game, Lawrence was unflappable and the offensive line played perhaps its best game of the season. But when you lose a 20th consecutive game, none of that matters. What stands out instead is the fumble returned for a touchdown in the game's first minute, the missed extra point and field goal, the trouble in the secondary and the missed opportunity on the goal line in the fourth quarter.
Running works … stay with it. Robinson rushed for 149 yards on 18 carries Sunday, a statistic that left many wondering why he was not on the field for the crucial fourth-down goal-line play. Robinson after the game repeatedly credited his offensive line for blocking against the Titans. The second offensive drive of the game was a perfect example of what this offense can look like: an entire drive with all running plays by the one-two punch of Robinson and Carlos Hyde, with Robinson opening it up with a 58-yard run and ending it with a touchdown. This running game is picking up momentum; the Jaguars need to keep it going.
Communication is key. There were too many big plays Sunday in crucial moments where the Titans capitalized … and some of that was on a lack of communication in the secondary. "We have to stop beating ourselves," Griffin said. "We have to communicate better. This has to stop. When a play is called stick to your assignment, we have to trust each other." Truthfully, I cannot figure this defense out. At times they play lights out like in the first half against the Cincinnati Bengals or against the Titans in the second half when they forced three straight punts; other times there are players running wide open with no defender near them. There are too many mental errors and missed assignments for this defense.