JACKSONVILLE – The statistics are clear, as are the results.
Darrell Bevell knows this, and the Jaguars' offensive coordinator has been candid when discussing the team's struggling offense in recent weeks. He stayed that way Thursday.
Bevell, who met with the media Thursday along with defensive coordinator Joe Cullen as the Jaguars (2-10) prepared to play the Tennessee Titans (8-4) at Nissan Stadium in Nashville, Tenn., Sunday, discussed multiple topics regarding the offense – including rookie quarterback Trevor Lawrence.
He also addressed the general performance of a unit that averaged 19.3 points a game through six games this season – and 10 points a game in six games since.
"We have a lot of growing to do," Bevell said. "There's just too much inconsistency. We'll play well at times; we won't play well at other times. We clean one thing up; we end up having another issue.
"There's just too much stuff we're being inconsistent with. We have to clean that up."
Lawrence, who has thrown nine touchdowns with 10 interceptions this season, has struggled along with the rest of offense in the last six weeks. After having a passer rating over 90 and an average yards per attempt over 7.5 in three weeks leading to a Week 7 bye, his rating has been under 75 and his yards per attempt under 5.5 in five of six games since.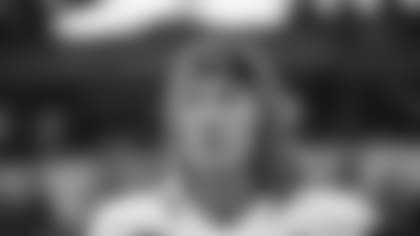 Lawrence, the No. 1 overall selection in the 2021 NFL Draft, said Wednesday his goal over the final five games was to play freer and looser.
"We've actually talked about that as an offense as a whole," Bevell said. "I think what happens sometimes is the guys want to do something so bad that you can almost overtry. When you do that, you almost paralyze yourself a little bit. I just talked to the guys about, 'Just free your mind.'
"If you're prepared, if you've done a great job in your preparation, you should allow your preparation to take over. If you have done that, when you go out on the field you're ahead of the game as you're doing your job. It will feel like second-nature to you."
Bevell on Thursday reiterated what he and Head Coach Urban Meyer have said in recent weeks – that while the offense had established an identity in the weeks leading to the bye, that hasn't been the case in the last month and a half.
The offense produced 340 or more yards in six games before the bye, reaching that total once since.
"We have a lot of issues going on right now," Bevell said. "I'm not going to pinpoint it on one thing. We're trying to get better each and every week. We have some young players on offense that we're trying to get better."
Jaguars cornerback Nevin Lawson practiced full Thursday after working limited Wednesday with a foot injury, with cornerback Shaquill Griffin working full for a second consecutive day after missing the last two games while in the concussion protocol. Running back James Robinson (heel/knee) did not practice after being limited Wednesday – with linebacker Myles Jack (knee), center Brandon Linder (back) and defensive lineman Malcom Brown (toe) all out for a second consecutive day. Defensive end/linebacker Josh Allen (shoulder) practiced limited after missing practice Wednesday, and guard Ben Bartch (back) and cornerback Tyson Campbell (groin) practiced limited for a second consecutive day. Defensive end/linebacker Lerentee McCray practiced after missing Wednesday with an illness, and wide receiver Marvin Jones Jr. and guard Andrew Norwell practiced after missing Wednesday for rest.
Cullen on a Titans offense that ranks fifth in the NFL in rushing with 140.8 yards per game: "This is going to be a physical game – man on man, block on block. They're going to tell you he's running it there and you have to stop it. They run their system and they do it well. We have our hands full. It's one of those games where if you don't enjoy playing in this game, you shouldn't be playing at all. It's a throwback game. They're the kings of the [AFC South]. If we want to get to where I know we want to get to, it goes through Nashville."
Bevell: "I want to see all of us play to the level we're capable of playing. I think we've seen glimpses of it. I would just like to see that on a more consistent level. That's what we're striving for at this point. We want to win games, without a doubt. If we can get the best version of our offense, if we can play at that consistent level, the results will start to show up."