JACKSONVILLE – The time for pads – and hitting – is at hand. At last.
The Jaguars on Saturday morning held their fifth 2022 Training Camp practice at Episcopal School of Jacksonville Knight Sports Campus. They worked in shoulder pads and shorts, with the first day in full pads – and full contact – scheduled for Sunday morning.
"Right now, it's early; everybody's doing the job of learning what they're going to do," Jaguars defensive coordinator Mike Caldwell said early Saturday morning before practice. "Tomorrow, we get full pads on. That's where the real evaluation goes."
"Again, we don't tackle," he said. "We don't go to the ground. We stay up. We don't cut guys. We practice fast. You just want to see an extension of what we're doing. You get a little better idea, I think, up front – especially when you do these team run periods.
"It does make a difference to put the pads on. I think the guys are excited to do that."
Caldwell, speaking for the second time during '22 camp, discussed how Jaguars coaches and players are working to improve the defense's ability to force turnovers and create sacks. The Jaguars created an NFL-low nine takeaways in 2021.
"We just talk about it, and put it on their minds," Caldwell said. "We just want guys running to the ball, hustling to the ball. Turnovers come in bunches. They'll take care of themselves once we're out there on the field.
"We just try to make it a focus point of ours and let the players understand that's what we want them to accomplish. We teach them the technique to play fast and physical. That's when turnovers come."
The Jaguars on Saturday worked for about one hour, 40 minutes. They worked two special teams periods along with multiple sessions of 11-on-11 work including two-minute drive situations.
With Caldwell speaking before practice Saturday, Jaguars quarterback Trevor Lawrence spoke after practice. Coverage of those availabilities can be seen Saturday on jaguars.com and Jaguars Media channels.
The Jaguars will practice again at 8:50 a.m. Sunday, Monday and Tuesday before playing the Las Vegas Raiders in the Pro Football Hall of Fame Game in Canton, Ohio, Thursday.
The Jaguars on Saturday practiced in temperatures that reached 88 degrees and felt like 98. They worked in shorts and helmets with shoulder pads – and without full contact – according to league rules.
The Jaguars are practicing on the Episcopal sports campus while construction continues on the Miller Electric Center adjacent to TIAA Bank Field. That facility is projected to be complete by 2023 training camp.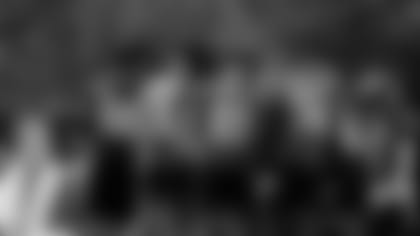 Here's a look at Saturday's practice:
Lawrence hit wide receiver Marvin Jones Jr. in stride over his shoulder deep down the left sideline two steps beyond the defender for a 55-yard touchdown.
Caldwell on outside linebacker Travon Walker, the No. 1 overall selection in the 2022 NFL Draft: "He's unique in his size and his speed. His physicality is really what stands out. [Sunday] we get full pads on. That's when we're looking to see the true Travon show up."
Rookie linebacker Devin Lloyd, the No. 27 overall selection in the 2022 NFL Draft, remained out of practice with a hamstring injury to start cam. "There's no timetable on Devin," Caldwell said. "He's still out there getting mental reps and progressing on the sideline." Right tackle Jawaan Taylor also out remained out with running back James Robinson (Achilles), quarterback C.J. Beathard (groin) and cornerback Darious Williams (shoulder) continuing to work limited. Williams took one repetition in seven-on-seven work Saturday, lobbying his way into the repetition through passing-game coordinator/cornerbacks coach Deshea Townsend and Caldwell. "There's really no timetable," Caldwell said of Williams. "He's itching to go. He's out there. He's moving around. He's doing certain drills. He looks good. We're just going to keep progressing him and see how it happens."
Pederson addressed the Episcopal School of Jacksonville football team before practice about the importance of setting goals and battling through adversity.
An NFL officiating crew worked Saturday's practice, led by fifth-year referee Shawn Smith.