JACKSONVILLE – Jaguars experts Rick Ballou, Frank Frangie, Brent Martineau, John Oehser, Brian Sexton, J.P. Shadrick and Ashlyn Sullivan analyze the Jaguars in the 2022 NFL Draft
Rick Ballou, Jaguars sideline reporter
Overall impression: The Jaguars were aggressive in this year's draft, moving from 12 draft picks to only seven. Obviously, Baalke felt that he addressed offensive needs during free agency, as Jacksonville selected five defensive players. The Jaguars have a chance to have four immediate starters from this draft class.
Breaking down the first round: Walker will be under a microscope and many believe he was a reach at No. 1. The Jaguars have a major need at defensive end as they only had 32 sacks a year ago. Walker wasn't used that much as a pass rusher at Georgia and will have to learn how to do this consistently. Lloyd is tremendously athletic and could be a star. He can move all over the defense as a linebacker, cover, blitz and line up on the edge in pass-rush situations.
What else I liked: Overall Jacksonville added defensive players who can turn the front seven around quickly. Muma, selected in the third round, is another smart, versatile player who could wear the green dot for years to come. Fortner has a chance to win the center or left guard job and hold on to it for 10 years. The major surprise was that they didn't address wide receiver, but overall it was a solid draft.
Frank Frangie, Radio Voice of the Jaguars
Overall impression: I like the draft. Baalke made the point that to win the AFC South you have to be physical. Walker, Lloyd and Muma — combined with Foye Oluokon and Foley Fatukasi — make the Jags much more physical defensively. Which is so critical against the likes of Derrick Henry and Jonathan Taylor. I like the direction.
Breaking down the first round: I think Walker will be a good player; my question is how exactly will the Jaguars use him. He strikes me as more of a 4-3 end than a 3-4 outside backer — I expect his hand on the ground a lot. So will be interested to see how he fits and how quickly he develops. But I love his measurables — big, strong, fast guy. My favorite pick of the entire draft is Lloyd — I think he is a really good player. Friends of mine who called his games in the Pac-12 rave about the guy. Combining the two, the first round could turn out to be very good.
What else I liked: I think Fortner gives them much-needed depth in the interior of the offensive line. My guess is he'll be given every chance to win the center job, competing with Shatley. I don't know much about late-round cornerbacks Gregory Junior and Montaric Brown, but both can run and I would think add special team's depth. Overall, seems like a group that collectively will help the cause.
Brent Martineau, Action Sports Jax Sports Director
Overall impression: I know the Jaguars draft has had mixed reviews, but I liked it a lot. The Jaguars didn't need 12 picks in what obviously was a draft that didn't have a ton of depth. I think the Jaguars draft was really over on Friday night. I'm a fan of the Walker pick and the fit in the defense. I think the linebackers added will see the field and contribute. I think the Jaguars are looking for alpha athletes and good character people in the locker room to turn this around and I believe they got that done on draft weekend.
Breaking down the first round: If the Jaguars are going to turn this around in Jacksonville, they have to hit on first-round picks. Hopefully, quarterback Trevor Lawrence and Etienne did that last year. Walker has to be legit and he will now be measured against the other two pass rushers taken in the top five. I think the move to get Lloyd is universally appreciated for the talent they got at a position of need and also for the aggressive nature the Jaguars showed in moving up.
What else I liked: I like that the Jaguars now have as many as 14 new starters from last year's team if you look at 22/23 starters (counting nickel corner). They spent heavily in free agency and they added in the draft. They also kept left tackle Cam Robinson and picked up the option on defensive end/linebacker Josh Allen. The Jaguars have had 30 draft picks in the last three years, so they need to find out if some of the players are good. We will find out if guard Ben Bartch has developed and how good safety Andre Cisco can be at free safety. Amazingly, the Jaguars didn't have a lot of starting spots open when they were picking 70th overall and that's why I think they took the next guy on the board in Muma. There's a lot to like, but we are all in wait-and-see mode with the Jaguars.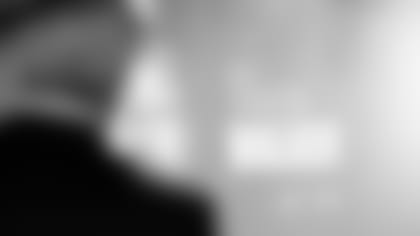 John Oehser, jaguars.com senior writer
Overall impression: This was a workmanlike draft that a lot of analysts didn't love, but you know what? The Jaguars have been "winning" the offseason and getting draft-weekend "As" for much of the last decade, with the on-field results a slew of double-digit-loss seasons and new regimes. This draft has a chance to define this defense for the foreseeable future. It was surprising in a sense that the Jaguars used five of seven selections on defense. The Jaguars in retrospect clearly wanted to address offensive needs this offseason via free agency and focus on defense in the draft. As is the case with any draft, time will tell if that was the right approach.
Breaking down the first round: This was the third consecutive year the Jaguars had two first-round selections. While many observers questioned Walker over edge defensive Aidan Hutchinson, the Jaguars loved Walker's versatility and off-the-charts athleticism. Versatility and athleticism were key in the Lloyd selection, too. The 2022 first round has a chance to transform the Jaguars' defense and turn a unit that hasn't been stout enough – and that hasn't made enough game-changing plays in recent seasons – into a team strength. That's the hope, anyway.
What else I liked: Round 3. The workmanlike approach continued here, with offensive lineman Luke Fortner a necessary selection at No. 65 overall and linebacker Chad Muma an intriguing one at No. 70. Fortner should be the Jaguars' starting center soon and moving forward; you don't select interior offensive linemen in Round 3 to be long-term backups. Muma should further increase the athleticism on a defense that made significant strides in this area in Round 1. The lack of offensive skill players means this wasn't a particularly sexy draft for the Jaguars. Players such as Fortner and Muma could make it a productive one.
Brian Sexton, jaguars.com senior correspondent
Overall impression: My overall impression of the Jaguars' '22 Draft Class is hopeful. They fortified both lines – and found a pair of linebackers who sacked the quarterback, intercepted and scored, and made tackles all over the field. In conjunction with their free-agent strategy, they have added good players and increased competition all over the roster. They seem poised to make a run from the top of the draft this spring to the middle of the pack in 2023.
Breaking down the first round: This is easier than you might think. My information is if the Jaguars didn't take outside linebacker Travon Walker No. 1 overall, he was going second to Detroit. He's big, strong, fast and has an incredible wingspan that will make him tough to defend. I don't know what he will have to do to prove to people he was worthy of the No. 1 overall selection; he may not be able to. But he's going to be a very good player in defensive coordinator Mike Caldwell's scheme. Linebacker Devin Lloyd appears to be a steal at No. 27 overall – and worth the move up. He has every physical attribute and skill you need in a modern linebacker and every intangible you could possibly want in any player at any position.
What else I liked: I thought it was important to add a young running back who could carry the load and Snoop Conner (Round 5) has the frame to do it. He might be the perfect complement to running backs James Robinson and Travis Etienne Jr. if they're healthy, and he might be the right candidate to carry the load while they work their way back to full health. He's a one-cut-and-go runner who scored 13 touchdowns at Ole Miss last season. He'll fit in nicely in Jacksonville.
J.P. Shadrick, jaguars.com senior reporter
Overall impression: The Jaguars took another step in the right direction on draft weekend. After a busy opening of free agency, the Jaguars continued to stockpile starting-caliber talent in the early rounds while building for depth late. They even combined some late picks to jump up into the fourth round next year.
Breaking down the first round: Walker was a good enough football player at Georgia to stay on the field more than any defensive lineman on one of the best defenses in Southeastern Conference history. Giving him a little more focus as an outside linebacker to begin his NFL career should be a good thing. Lloyd could be the steal of the draft. His personality and leadership ability on top of what he does on the field are a rare combination.
What else I liked: Snooooooooop. The Jaguars' fifth-round selection, Conner, scored 13 touchdowns a season ago and finished third in Ole Miss history with 26 career rushing touchdowns, trailing only Deuce McAlister (37) and Brandon Bolden (27). Conner had a nose for the end zone, especially in the goal-to-go situations, and could earn a role in the backfield no matter the health of Etienne and Robinson.
Ashlyn Sullivan, Jaguars team reporter
Overall impression: The Jaguars are a much better football team a week out of the NFL draft. They added key playmakers to areas of need both at outside linebacker and inside. They needed more bodies on the offensive line and running back, check. Fans have questioned the wide receiver room and if it will be high-powered enough to keep up with the trend we're seeing in the NFL; I have questions about that as well and would have liked to see them draft a receiver. Understandably, General Manager Trent Baalke felt they spent good money on that position in free agency and the board did not fall to value a wide receiver where they were picking.
Breaking down the first round: Lloyd was the absolute steal of the first round. Walker is a freak athlete and you see why the Jaguars drafted him No. 1 overall when you meet him in person; he is a massive human. If these two first-round players on defense pan out, this defense could become close to the elite defense we saw in 2017. With these additions, you are feeling pretty good about this defense.
What else I liked: I thought drafting Fortner in the third round was a really smart pick. Center Tyler Shatley is a starting-caliber player and earned his extension this offseason, but he is not your long-term solution at that position; Fortner is. The Jags drafted a staple on the offensive line that they will be able to count on for years to come. Former starting center Brandon Linder was a third-round draft pick and this team got eight seasons out of him. That is the hope as well with Fortner.